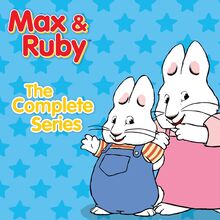 Max and Ruby is a Canadian animated series that debuted in 2002 following a pilot episode in 2001. The show is aimed at a preschool audience. Created by children's book author And illustrator Rosemary Wells and based on the world of her Max and Ruby books, the episodes present stories about Max, a rambunctious and determined three year old bunny, and his big sister, Ruby, a patient, goal oriented, sometimes restrictive seven year old bunny. The show presents an uplifting message for its audience by showing Max and Ruby playing together and exercising respect and love in resolving their conflicts. A pilot episode for this series aired in 2001 and the program appeared as a regular series on October 21, 2002-2003, Season Two was aired during 2003 2004, Season Three was aired in 2006-2008, a fourth season debuted on September 7, 2009-2010, and season 5 on 2011-2013 Max And Ruby celebrates the relationship between Ruby and her younger brother, Max. Season 6 aired on September 18, 2016 through September 24, 2018 and Season 7 aired on August 12, 2018-2019. This Show Has Aired In Many Different Languages. Ruby, Louise, Valerie, And Martha Are In Bunny Scouts.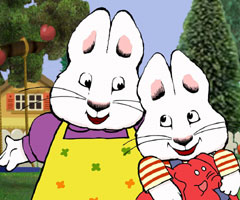 Community content is available under
CC-BY-SA
unless otherwise noted.